MARTIN WONG: MALICIOUS MISCHIEF
MARTIN WONG: MALICIOUS MISCHIEF
-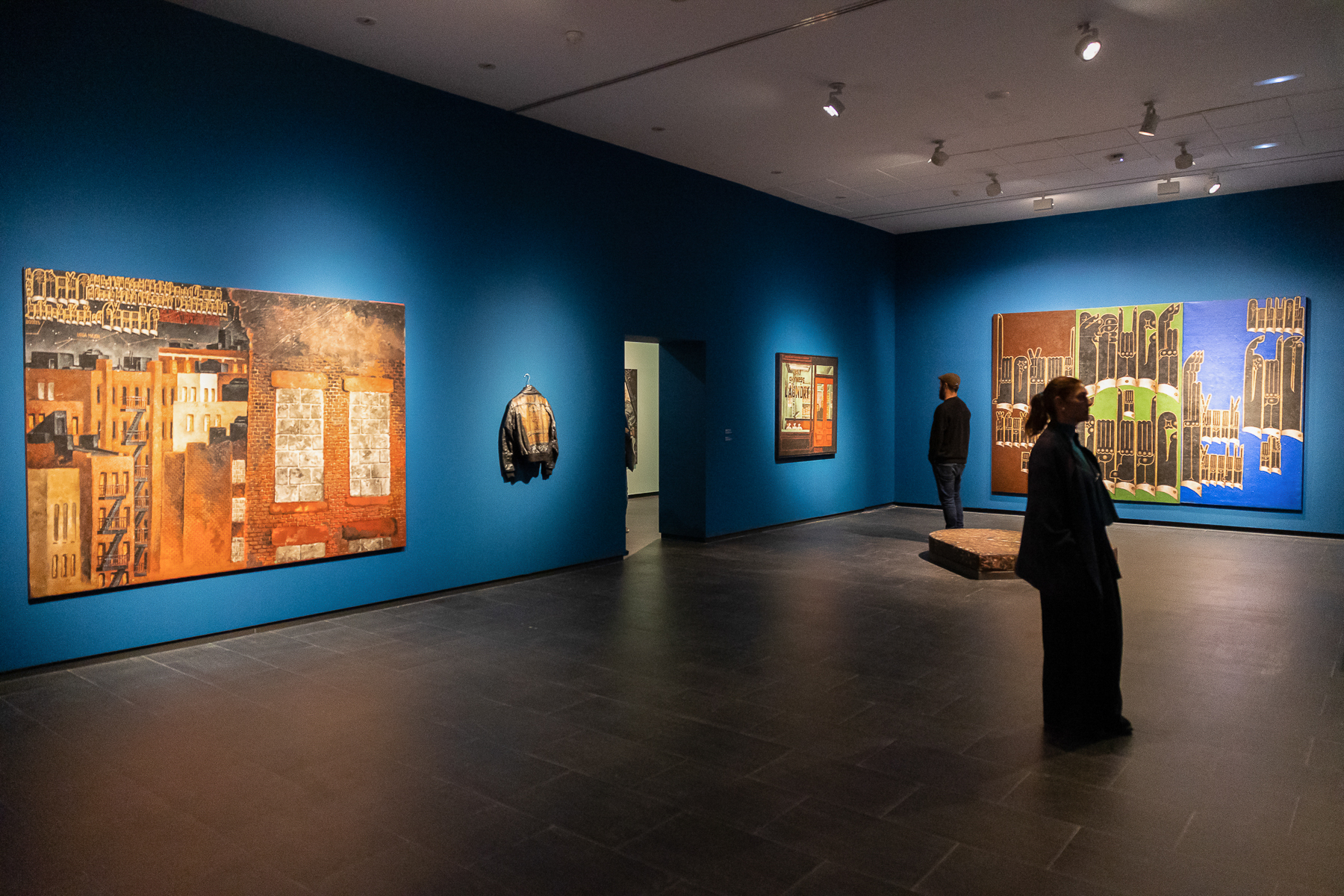 Martin Wong, "Malicious Mischief", 1991. Courtesy of the Martin Wong Foundation and P.P.O.W Gallery, NY. ©Martin Wong.
Curated by Krist Gruijthuijsen and Agustín Pérez Rubio
 
Museo Centro de Arte Dos de Mayo is presenting the first extensive exhibition of the work of the US-Chinese artist Martin Wong (born 1946 in Portland, Oregon, died 1999 in San Francisco) in Europe.
Martin Wong: Malicious Mischief is the result of exhaustive research into the life's work of Wong from his early creations on the US East Coast to his work in the late-1990s before he died due to an AIDS/HIV-related illness. The exhibition aspires to expand Wong's practice and recognition among a European audience and to situate Wong within a group of artists, who determined by their personal biographies are known for their political commitment and ability to reflect their chosen life contexts in their art. In consequence, the exhibition explores sociological and political aspects of Wong's work as well as the way these underscore the transfer of language to the medium of painting.
Martin Wong is a key example of counterculture in the US, straddling the geographic boundaries of the East and West Coast, as well as the boundaries of the cities in which he lived and worked—whether it being e.g. in San Francisco near Chinatown in the 1960s and 1970s or Loisaida in New York in the 1980s and 1990s. These cultural and formative spaces provided him with the opportunity to grow artistically. As part of his highly poetic approach, Wong created compositions of different layers in his paintings—not only layering color, aesthetics, and history but also learnings gathered from personal experiences and interests. His works openly adopt an irreverent stance to various different social, sexual, historical, and political themes that were rarely given any recognition within the art establishment and its discourses at the time.
Brought up on the West Coast by a Chinese mother and a Chinese-Mexican stepfather, Wong was a transcultural artist connected to his ancestry. Wong endeavored to capture aspects of the greatest social vulnerability, which were mediated through his experiences and relationships in the diverse communities in which he lived: from the communes of San Francisco in the 1960s, to the Nuyoricans in Loisaida (the Latina community on New York's Lower East Side), and the community of Asian immigrants in the Chinese neighborhoods in the US. Alongside these, Wong's works also evince pressing concerns like drugs, homosexual desire, the hegemony of a colonial past, urban subculture and their ghettos, racism, law enforcement, among others. Working with great precision and interest in language, Wong can be viewed a micro-historian of sorts, engaging his audience on aspects neglected in the conservative American political and cultural discourse during his lifetime and which today's art discourse in many aspects still fail to fully address.
Martin Wong. Malicious Mischief is initiated by KW Institute for Contemporary Art, Berlin, curated by Krist Gruijthuijsen and Agustín Pérez Rubio, and produced in collaboration with Camden Art Centre, Stedelijk Museum and Museo Centro de Arte Dos de Mayo.
After its iteration at Museo CA2M, the exhibition will travel to KW Institute for Contemporary Art in Berlin, from 25 February to 14 May 2023; Camden Art Centre in London from 16 June to 17 September 2023; Stedelijk Museum in Amsterdam from November 2023 to February 2024.
KRIST GRUIJTHUIJSEN
Curator and art critic Krist Gruijthuijsen has been the director of KW Institute for Contemporary Art since July 1, 2016. He has curated exhibitions by Hanne Lippard, Ian Wilson, Adam Pendleton, Ronald Jones, Hiwa K, Willem de Rooij, Beatriz González, David Wojnarowicz, Hreinn Friðfinnsson, Hassan Sharif, Leonilson, and Peter Friedl among others, and has edited numerous publications.
Krist Gruijthuijsen is internationally well-connected and has many years of experience as curator and director of leading international institutions for contemporary art. Gruijthuijsen was artistic director of the Grazer Kunstverein from 2012 until 2016 and held the position of course director of the MA Fine Arts Department at the Sandberg Instituut in Amsterdam from 2011 until 2016. He is one of the co-founding directors of the Kunstverein in Amsterdam and has organized many exhibitions and projects over the past 15 years, including Stedelijk Museum (Amsterdam), Van Abbemuseum (Eindhoven, NL), Arnolfini (Bristol, GB), Project Arts Centre (Dublin), Utah Museum of Contemporary Art (Salt Lake City, US), Institute of Modern Art (Brisbane, AU), Baltic Centre for Contemporary Art (Gateshead, GB), Morris and Helen Belkin Art Gallery (Vancouver, CA), with MoMA PS1 (New York), CAPC musée d'art contemporain de Bordeaux (FR), Museo Nacional Centro de Arte Reina Sofía (Madrid), Centre d'Art Contemporain Genève (CH), Sharjah Art Foundation, Malmö Konsthall (SE) , and Museu de Arte Contemporânea de Serralves (Porto, PT). 
AGUSTÍN PÉREZ RUBIO
Historian, professor and researcher with extensive curatorial work with more than 150 exhibitions at museums, art centers and biennials in Latin America and Europe. He is involved in projects that question issues related language and to rethink decoloniality, both in the field of museums and in that of dissident sexual practices based on feminist and queer theory. 
He was also the Artistic Director of the MALBA (Buenos Aires, 2014-18), Chief Curator and Director of the MUSAC (Leon, 2003-13). Curator of the 11th Berlin Biennale (2018- 2020) and the Chilean Pavilion of the 58th Venice Biennale (2019). Member of the Board of the CIMAM and the Istanbul Biennial (2017-22). He received the honour of being a Guest Professor at the Institute for Art in Context (Berlin University of the Arts, 2019-20).  
Currently he is co-curating the exhibition: Action / Gesture / Paint: a global story of the women of abstraction 1940-1970 at Whitechapel Gallery, London; Van Gogh Museum; Arles and Kunsthalle Bielefeld (2023- 2024,) and producing the most comprehensive publication about the queer Chilean artist Francisco Copello.
On November 2022, for the 60th anniversary of CIMAM, he is Head of Contents for CIMAM Congress at Palma de Mallorca. 
Initiated by KW Institute for Contemporary Art, Berlin.

Produced in collaboration with Camden Art Centre and Stedelijk Museum.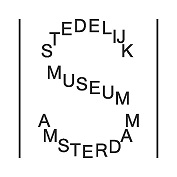 This exhibition is made possible through support from the Terra Foundation for American Art.

With the generous support of The Martin Wong Foundation, P.P.O.W, New York, KAWS, and Galerie Buchholz.
Information
Inauguration
08 November 2022 20:00
With the support of