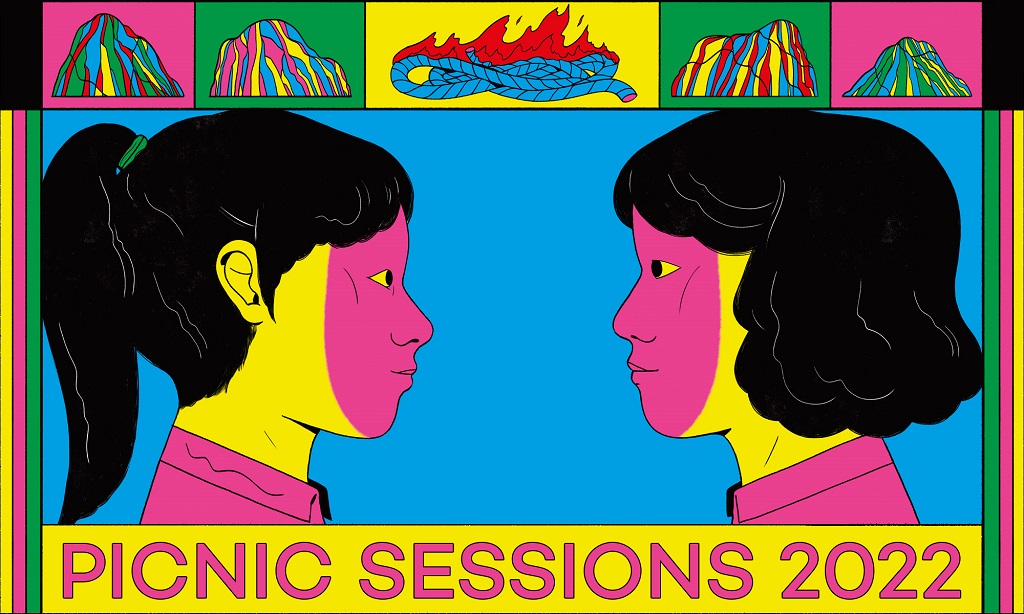 Actividad
From May 26TH to June 30TH
At the beginning of the 19th century, The Picnic Society was born in London, an association that met regularly in the open air and in whose meetings each member was expected to contribute part of the entertainment and refreshments without there being a specific host. Based on this concept, and as a Picnic Society, the Museo Centro de Arte Dos de Mayo invites several curators each year to design a program for the Museum's terrace. Every Thursday from the end of May to the end of June, our terrace becomes a space in which we develop a program of activities in which the body and sound are mixed with the educational and participatory.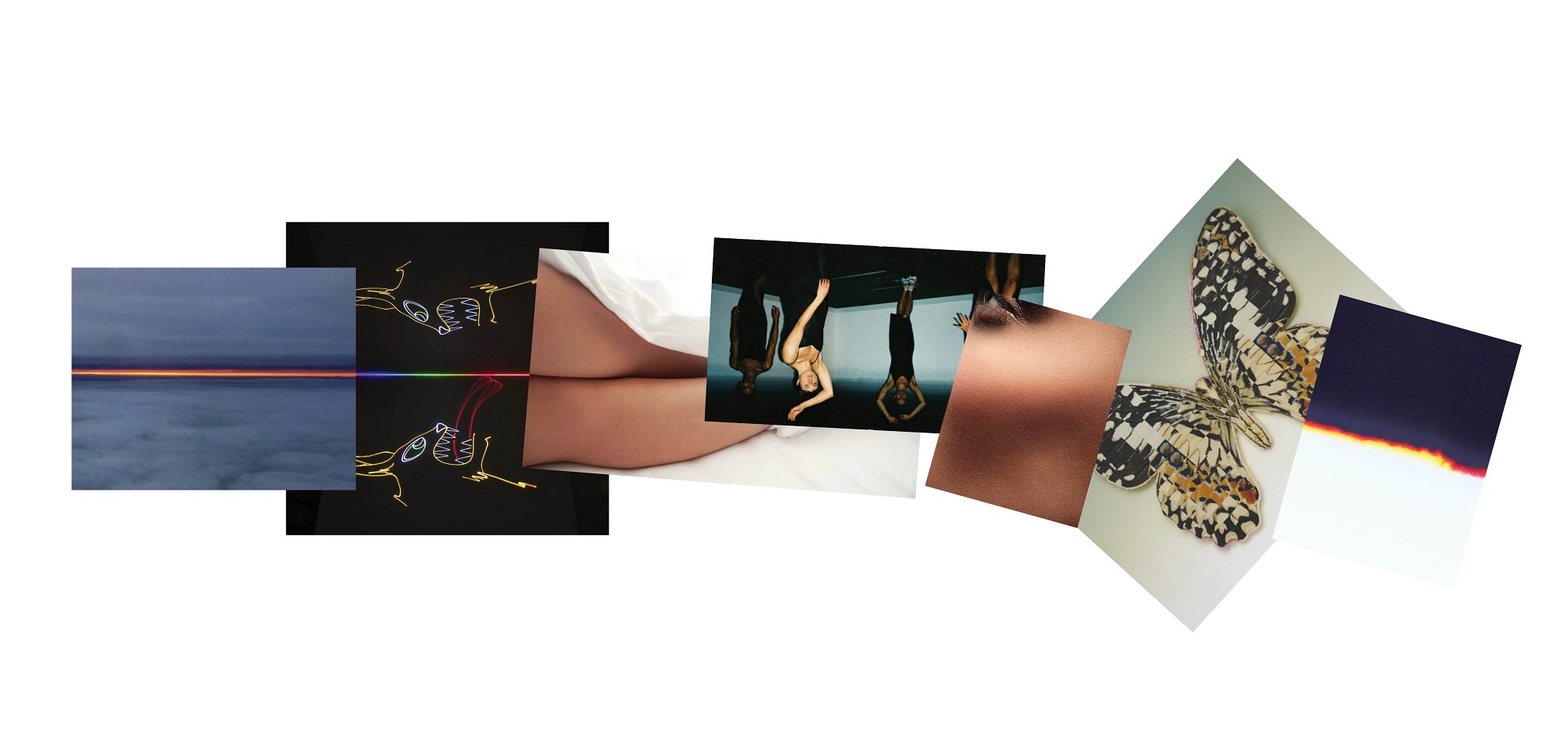 Exhibition
—
Myriad Reflector is an exhibition exercise into the nocturnality. Conceived as a multilayered score unfolding through time, the contributions of artists —composed by light, sonic, rhythmic, smell, haptic, and choreographic elements— intermingle in a kaleidoscopic display defined by disorientation, refractive perspectives, and sensual textures.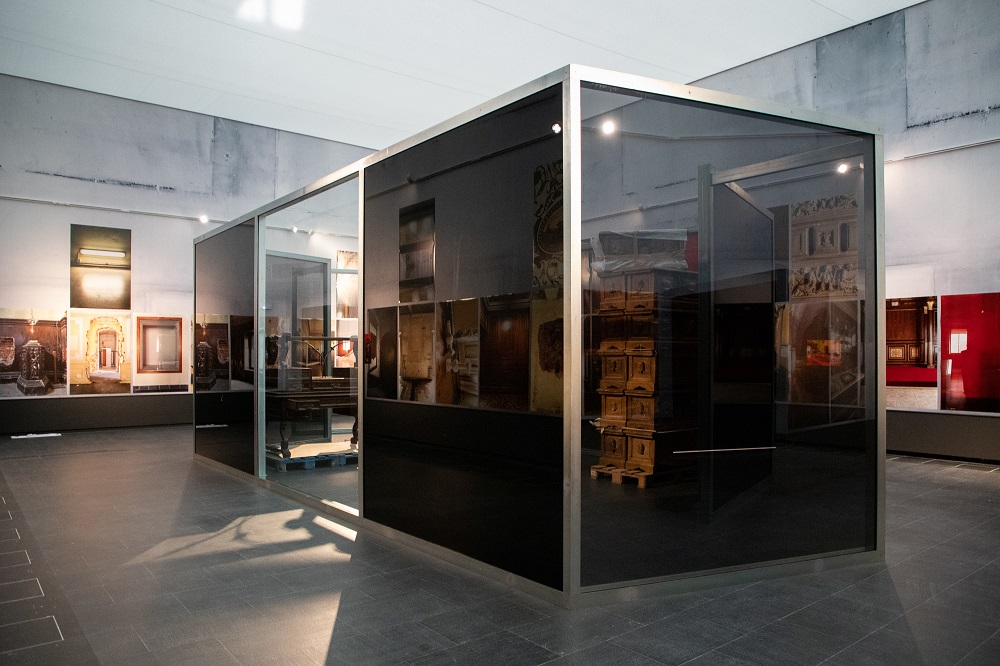 Exhibition
—
Espejo y Reino / Ornamento y Estado is an installation by artist Álvaro Perdices and curated by María Virginia Jaua. The project – designed specifically for the spaces of the CA2M Centro de Arte Dos de Mayo – puts forward the concept of confronting the idea of the archive with the deconstruction of the notions of State and institution framed within the personal and the historical.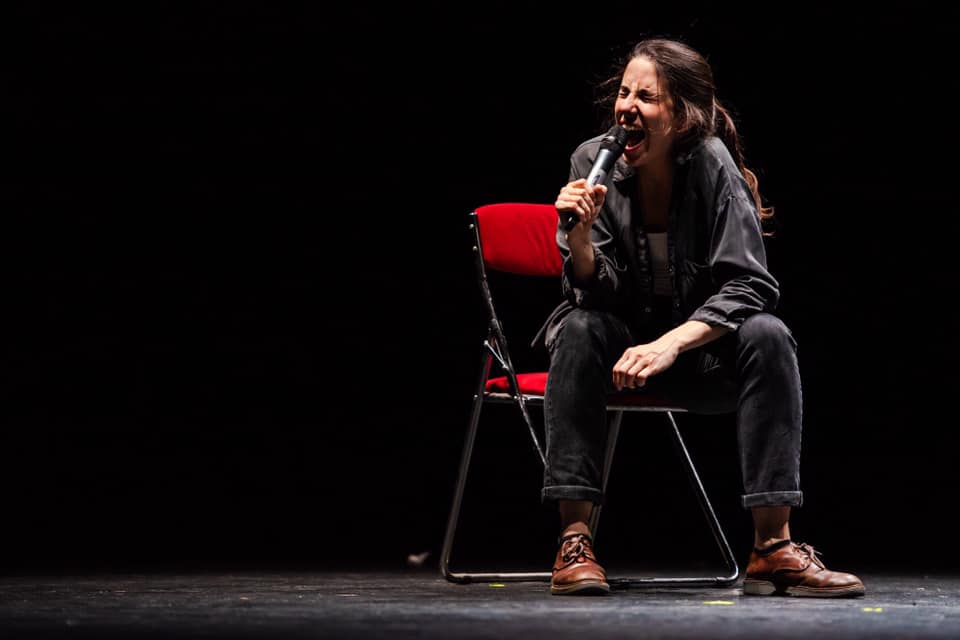 Taller
14 y 15 de junio
Si tuvieras a 140 personas desconocidas a tu alrededor dispuestas a satisfacer una necesidad, un deseo, o incluso un capricho tuyo, ¿qué pedirías?
Como parte de la acción artística "Time Bank" realizaremos un taller abierto al público en el que exploraremos al concepto de interdependencia profundizando en el sencillo pero difícil arte de desear, pedir, dar y regalar. Los participantes en el taller también formarán parte de la performance "Time Bank" en la Picnic Session del día 23 de Junio.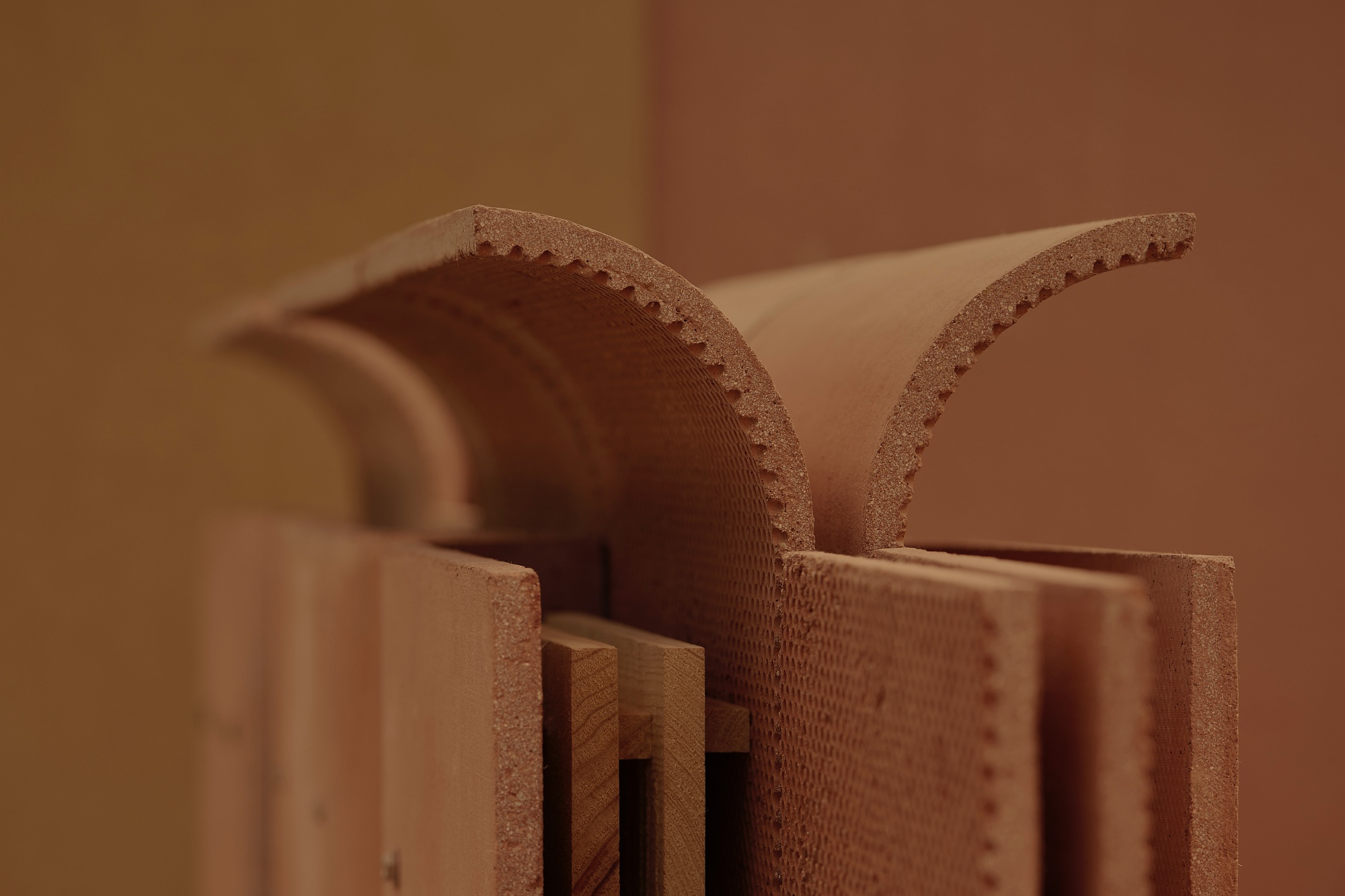 Exhibition
Al cuidado de las pequeñas sombras (In the care of the small shadows) is a site-specific installation created by Elena Alonso for the terrace of the Centro de Arte Dos de Mayo Museum, consisting of four sculptures conceived as a bat shelter.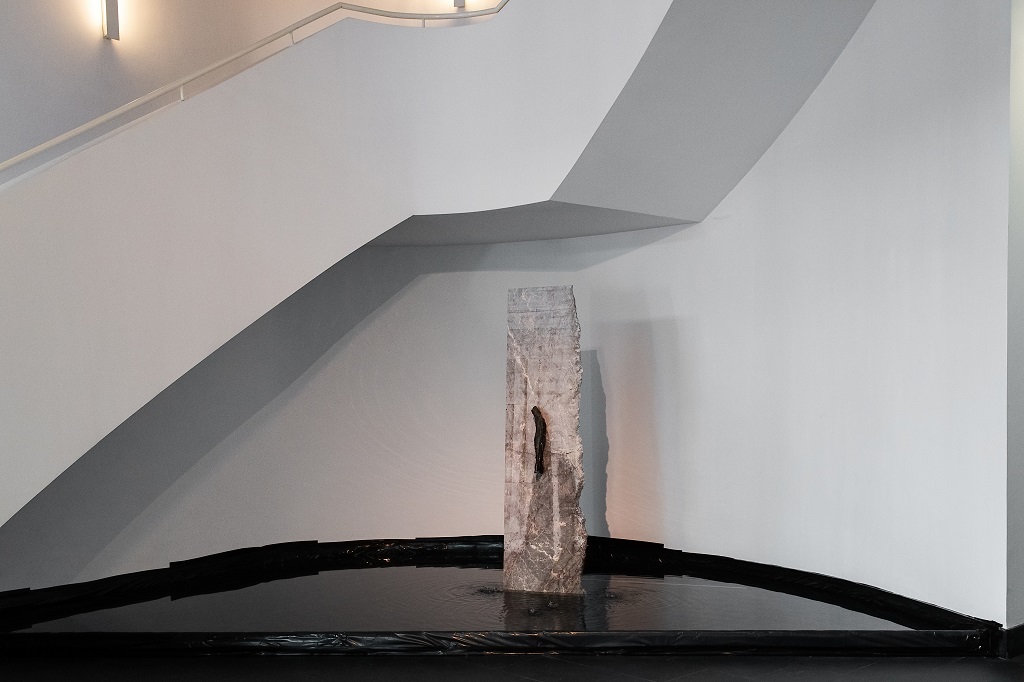 Exhibition
This fountain is made through a twofold transformation of materials sourced from nature. Firstly, marble—the material par excellence of classical sculpture—is a previously cut piece which was perhaps originally destined for industrial use.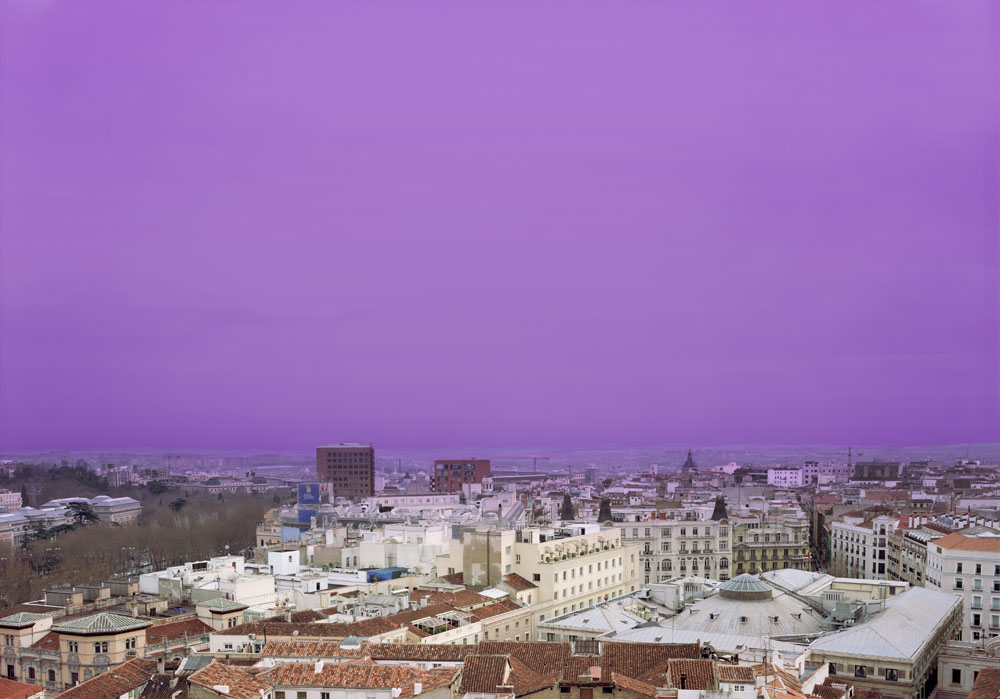 Exhibition
There is a signature feature to Hannah Collins's photos of urban horizons: the sky is always tinted with a strange colour. Like the images over the credits of an imaginary film, this photo captures the feeling that a particular place—whether through premeditated cultural references or a subjective impression—produced in the artist at a certain point in time.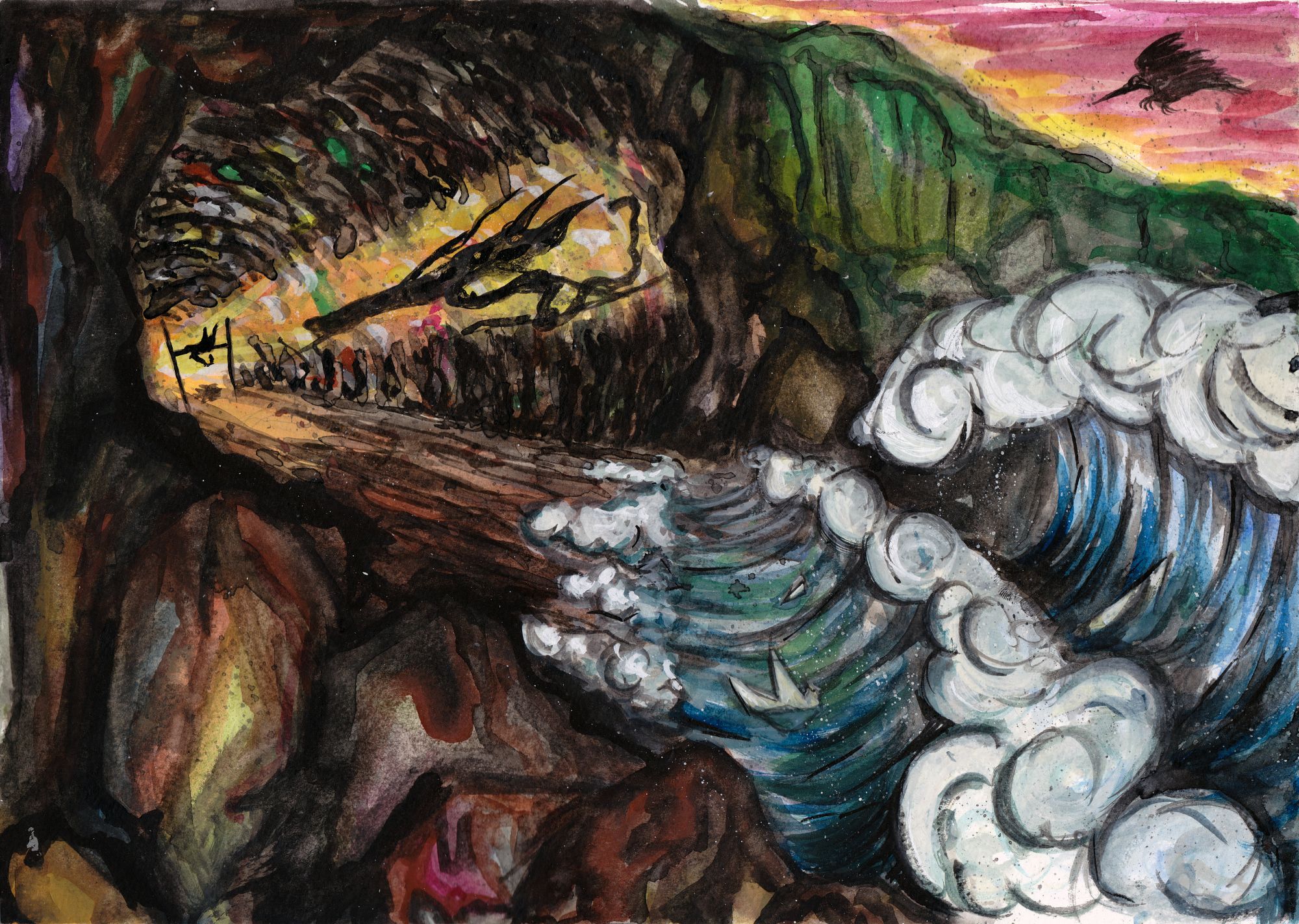 Performance
VIERNES 3 DE JUNIO 19:00h
As part of the exhibition Myriad Reflector, which will be activated through a programme of nocturnal flashes of different rhythms and intensities, the artist Matt Copson will perform a performance entitled Obituary. ​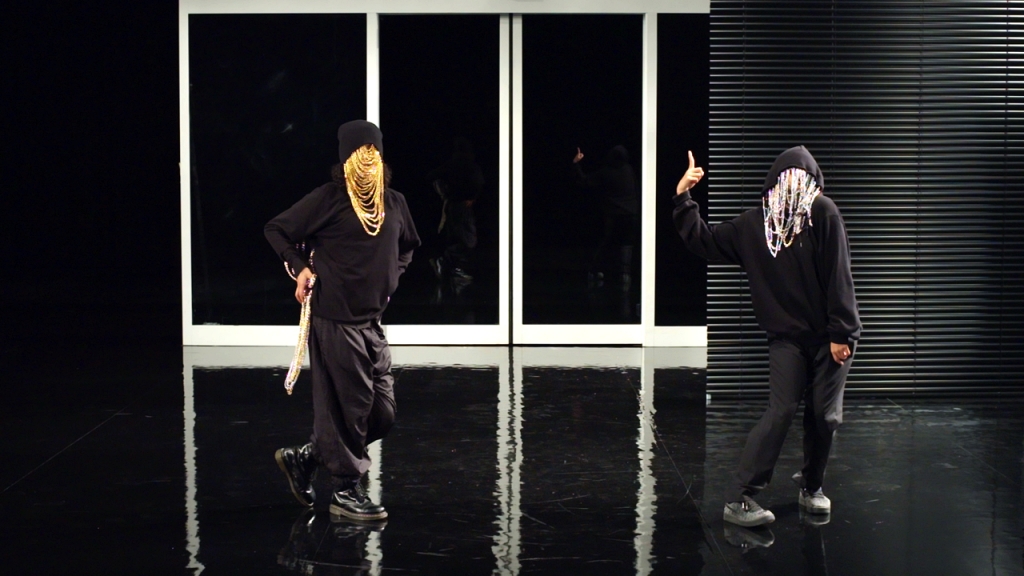 Exhibition
—
Can moving arms, legs, hair be inspiring for a movement, a coming uprising for more joyful and equal ways of living together? Engaged with the precarious moment of taking the stage—a moment which allows for one's visibility while at the same time disclosing one's fragility—Portrait of a Movement addresses questions of pleasure, power, and radical difference. Two large film installations form the core of the exhibition: while engaging with dance movements and artistic collaborations, they explore abstraction's potential for resistance in the face of reactionary politics.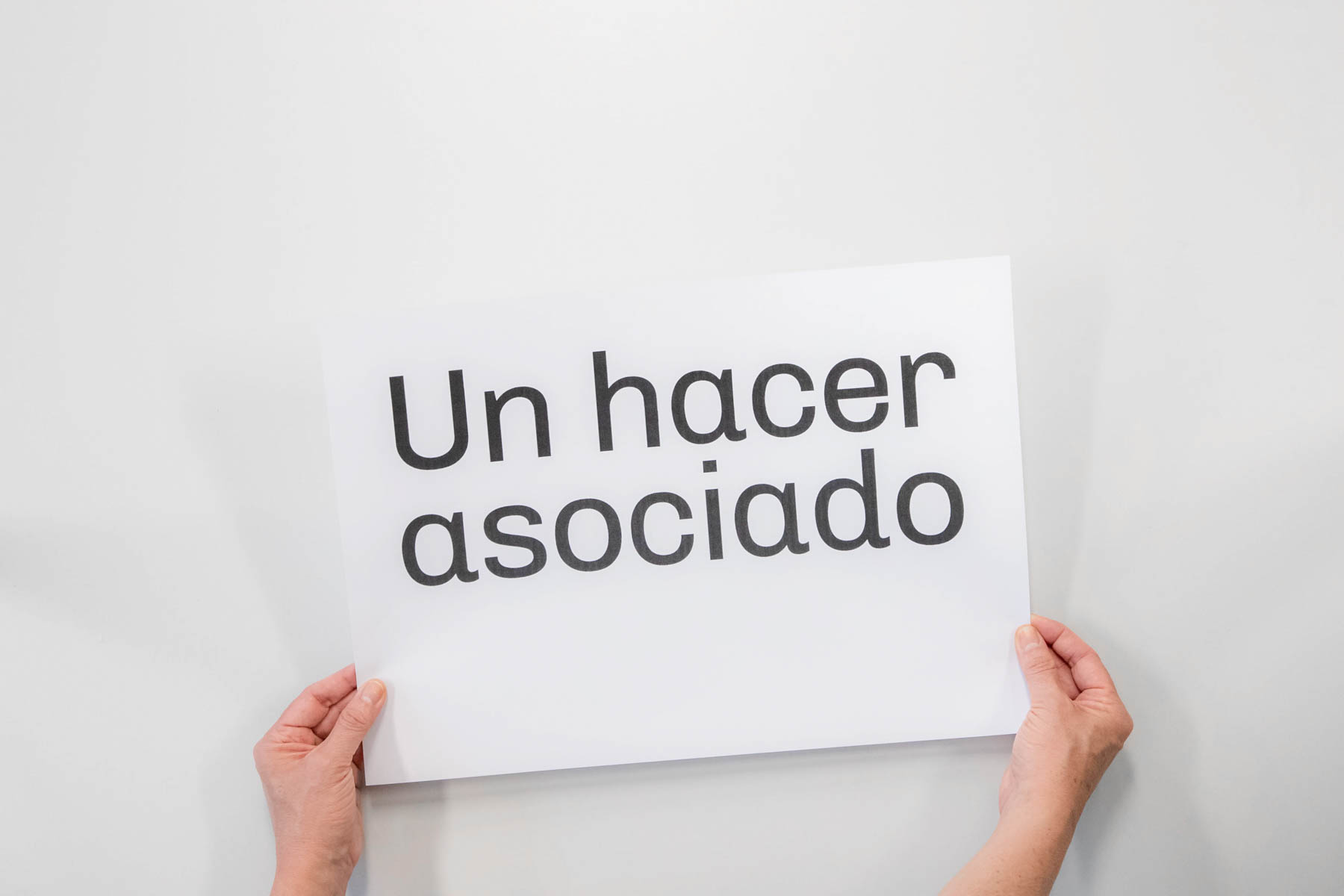 Exhibition
To celebrate International Museum Day, CA2M has come up with a new way of activating its collection and making it more widely accessible.
"ASSOCIATED MAKING. ASSEMBLY KIT OF PIECES FROM THE CA2M COLLECTION" is a curatorial programme by Marta Ramos-Yzquierdo that views the exhibition as an open, imaginative and surprising reflection in which artists, institutions and audiences can collectively rethink our contemporaneity.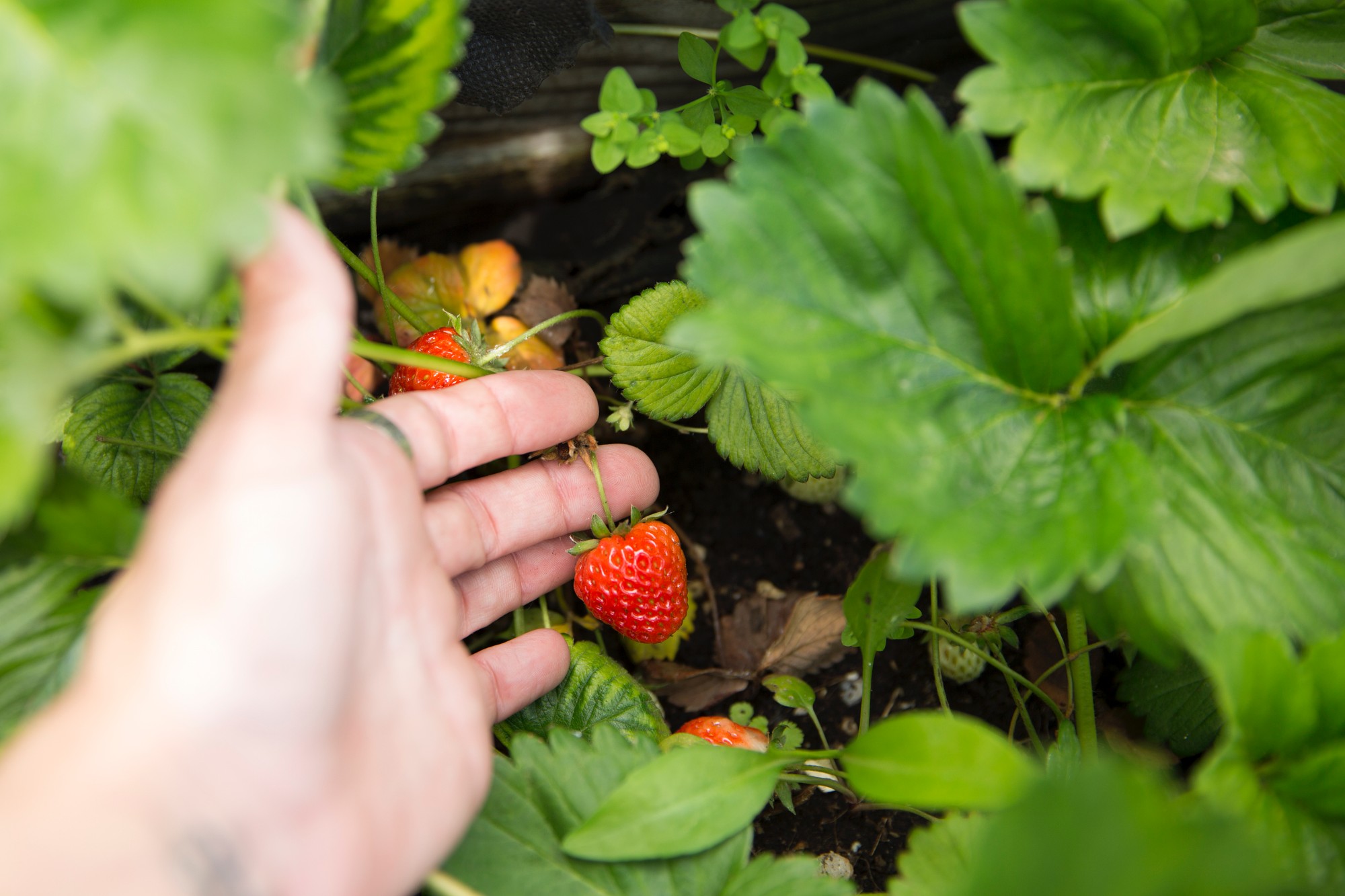 Garden on the terrace
FEBRUARY - MARCH
The garden on the museum's roof terrace has already earned a name for itself as a beacon for agro-ecology in the city. Since we first started, we have gone through an intense process in which many different people have been involved, making it a meeting point where people work together and share their experience and know-how.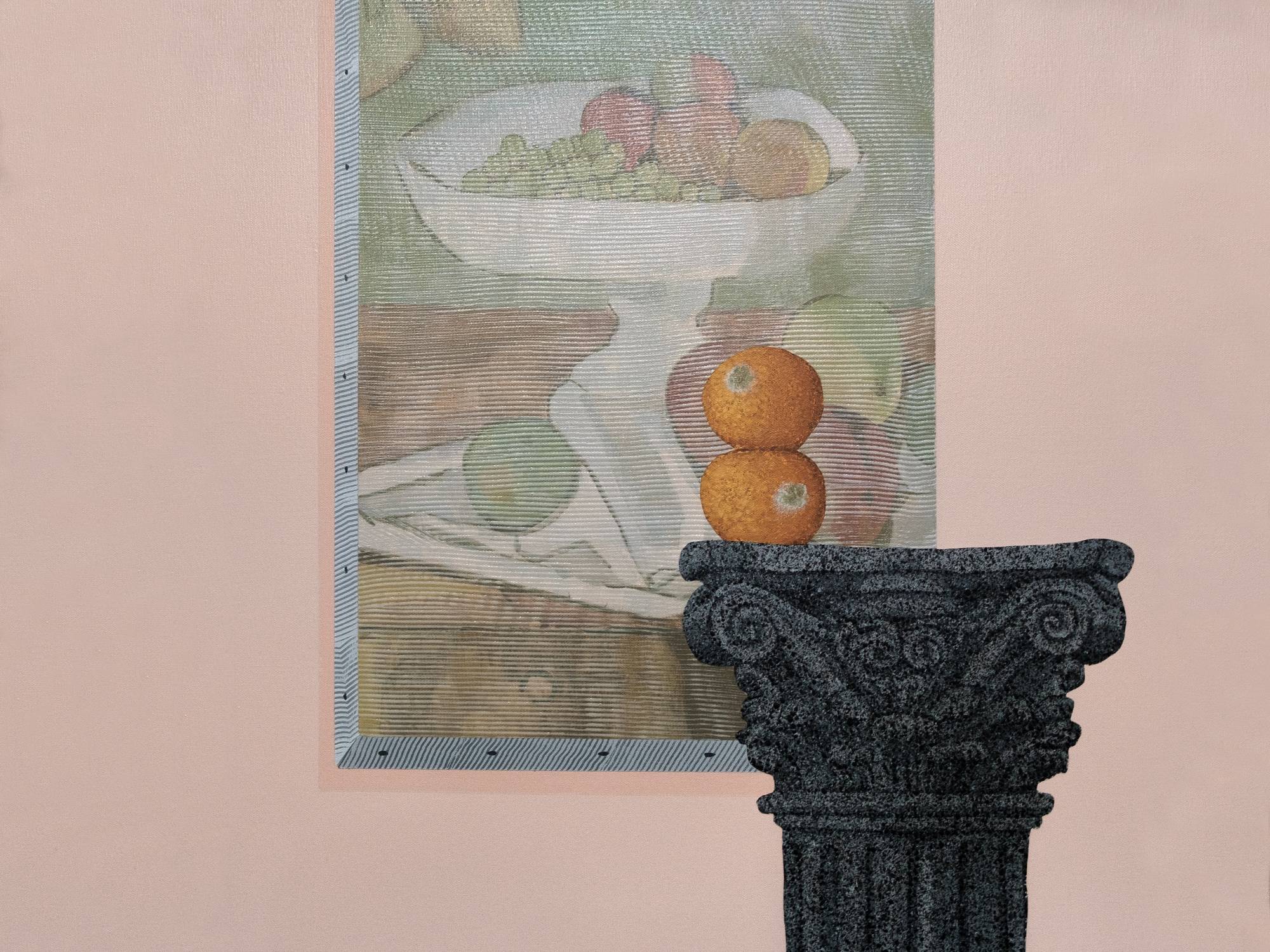 Exhibition
An Wei Lu Li has created a specific pictorial installation for the cafeteria at the Centro de Arte Dos de Mayo Museum, with the sponsorship of Cervezas Alhambra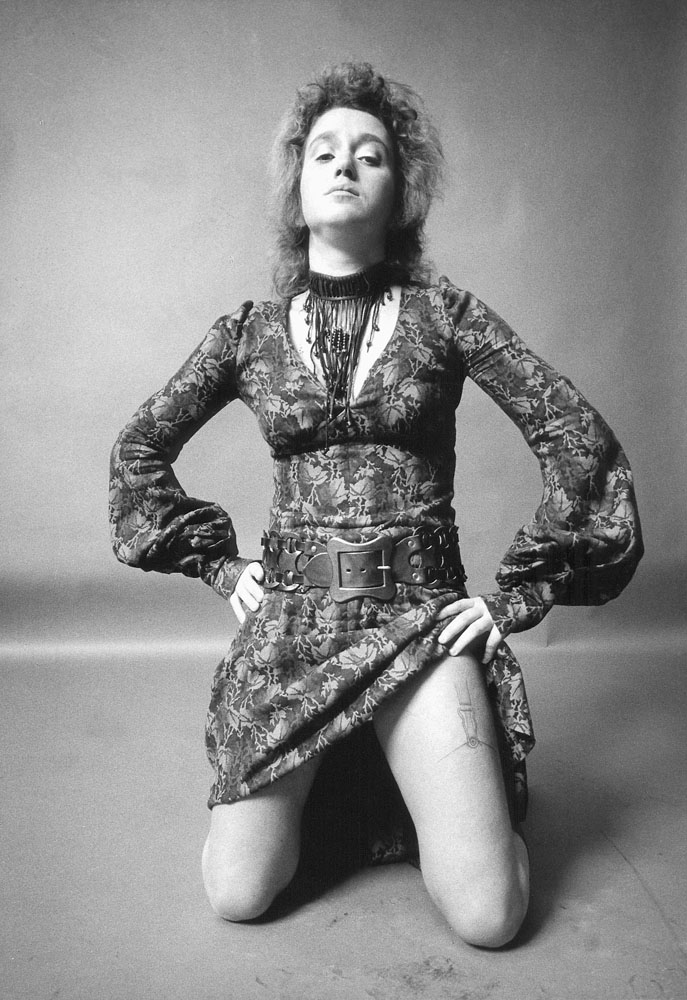 Exhibition
On 2 July 1970, on a public stage in Frankfurt the artist VALIE EXPORT tattooed herself with a garter, a radical transgression of gender stereotypes—given that at the time tattoos were seen as the exclusive purview of men, especially convicts and sailors—but also a case of taking the use of her own body to the extreme, as the artistic action that became a permanent part of her body that would last her whole life long.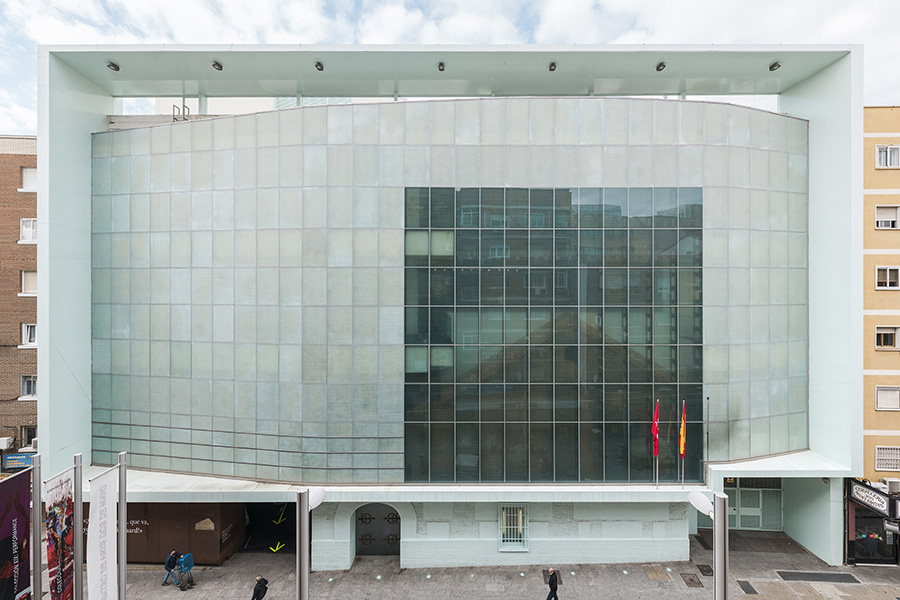 Open from Tuesday to Sunday 11:00 to 21:00 h. Closed on Mondays and on 24th, 25th and 31th December and 1th and 6th January .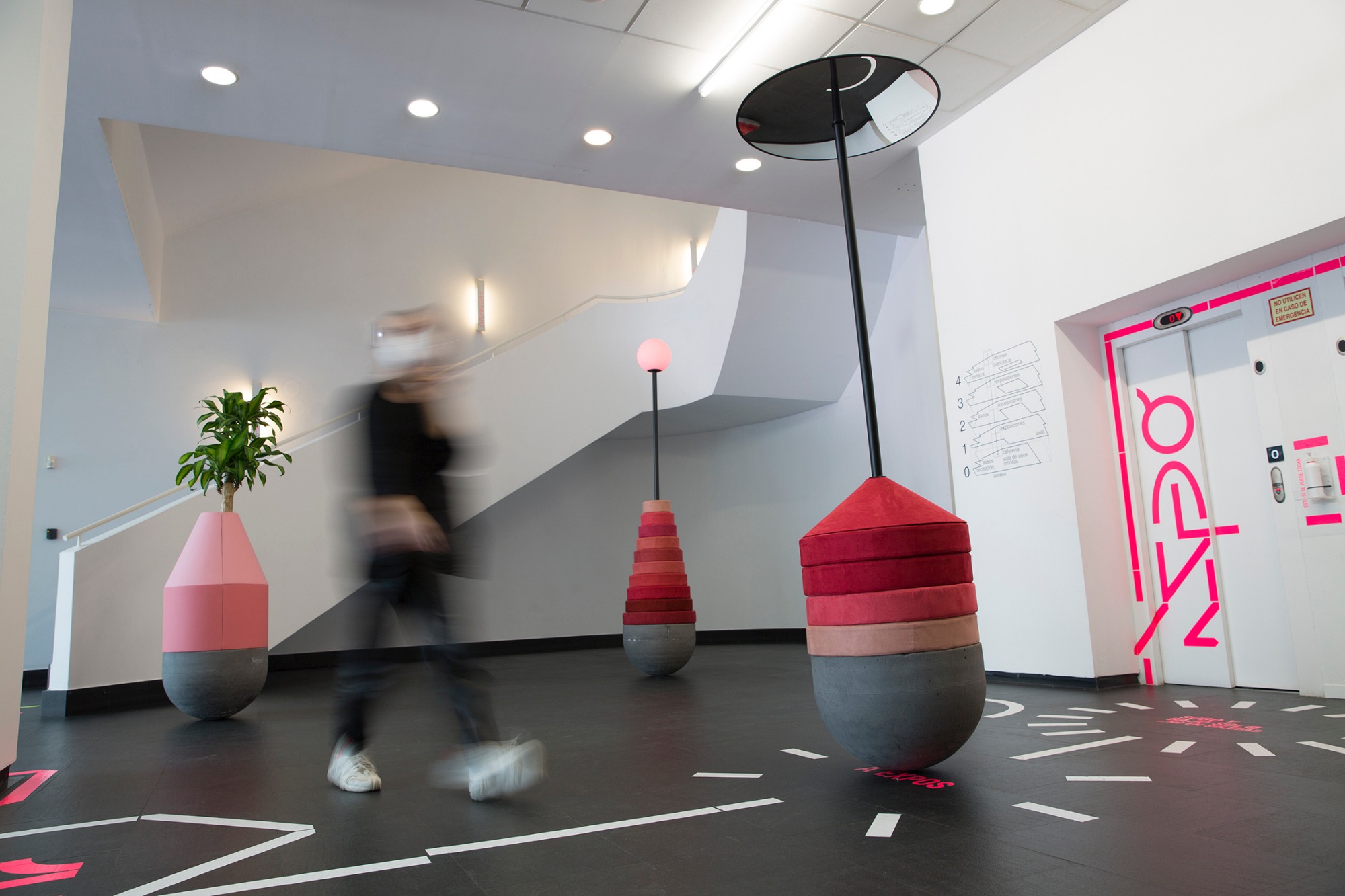 The Museo Centro de Arte Dos de Mayo Museum receives a special mention in the first edition of the Outstanding Practices Outstanding Museum Practices Award 2021 by the CIMAM (International Committee for Museums and Collections of Modern Art) of ICOM . A recognition of the work of the Museo Centro de Arte Dos de Mayo in response to the consequences of the global pandemic.