THE LIBRARY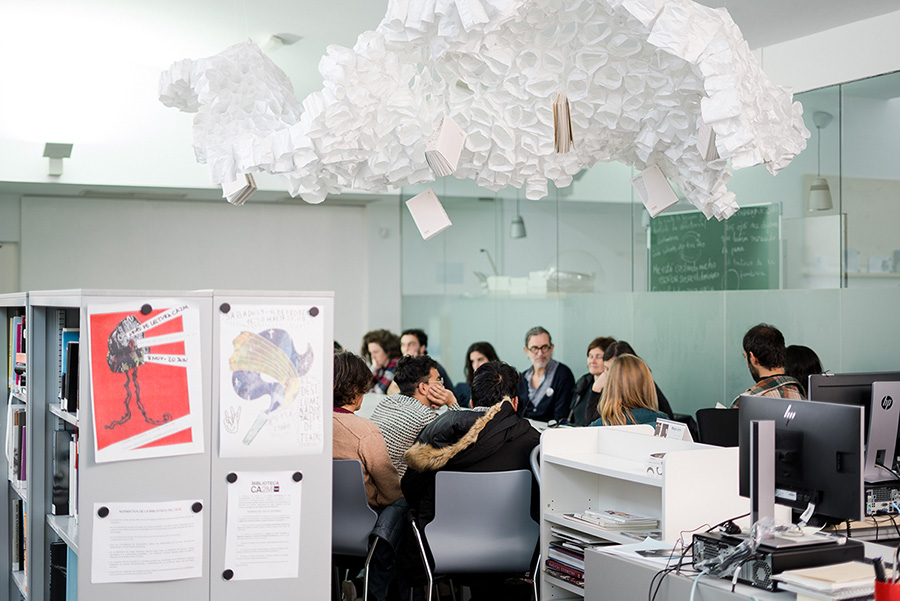 IMPORTANT NOTE: The library is temporarily closed as our bibliographic collection is being reorganised.
The library at the CA2M Centro de Arte Dos de Mayo specialises in contemporary art, with a particular focus on the most current art of the day. It contains all the books published by the CA2M, publications linked to artists in the museum's Collection, as well as an important collection on the different forms of contemporary art and culture (photography, music, video, performing arts, painting, sculpture, architecture, education, gender studies, de-colonialism, technology, etc.).
Furthermore, part of our collection is an extension of the Museum's heritage: a collection of artist's books and another of fanzines, which can be visited for research purposes by appointment.
The staff at the library also offer an information and bibliographic guidance service. Users can make enquiries during opening hours or by email (biblioteca.ca2m@madrid.org).
Located on the centre's fourth floor, the library is a pleasant space with reading areas, consultation points, and video viewing stations. It offers internet access, as well as free and open Wi-Fi.