Javier Utray. An anamorphic portrait
Javier Utray. An anamorphic portrait
-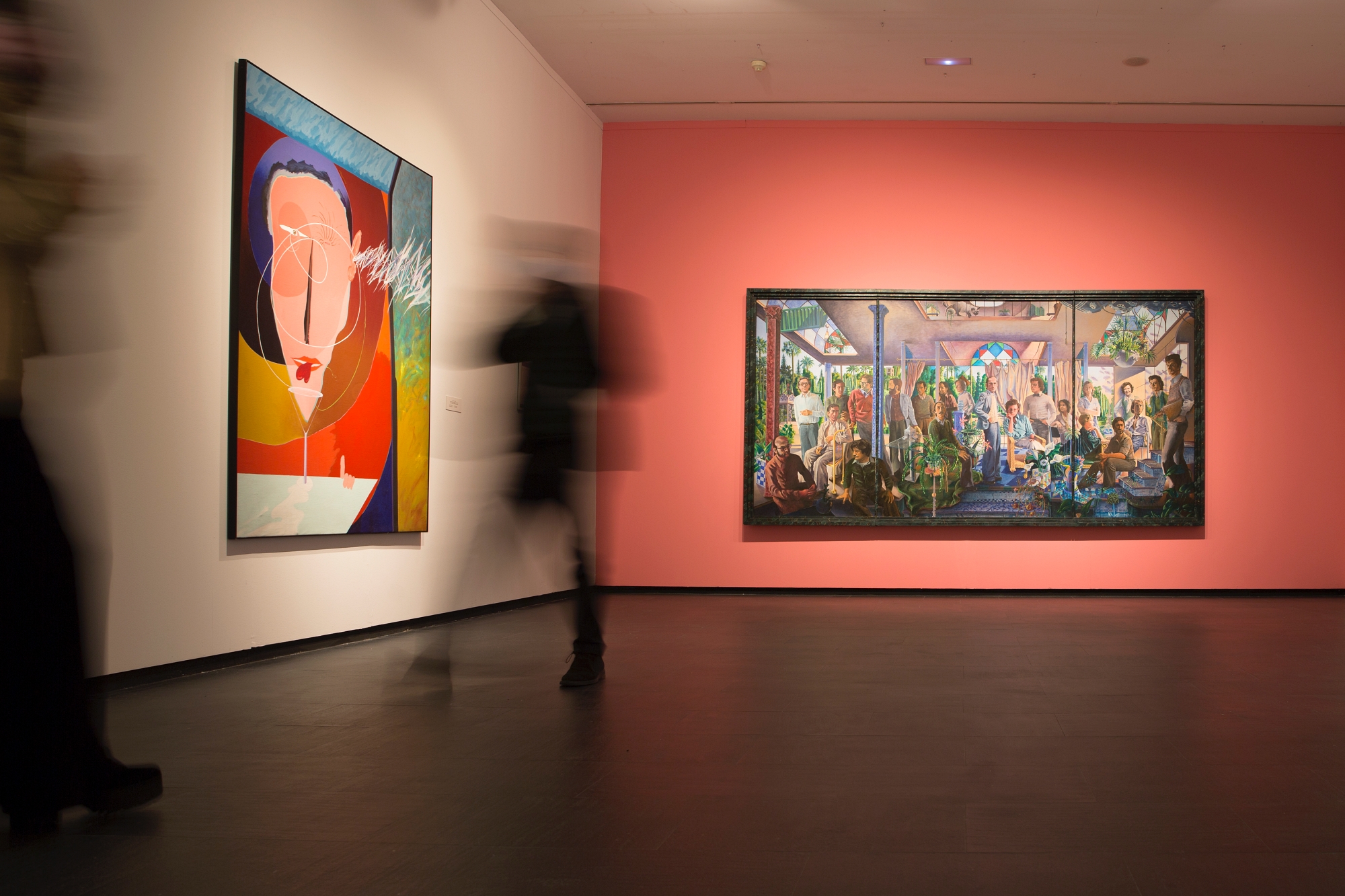 Curators: Andrés Mengs and Mariano Navarro.
Javier Utray (Madrid 1945 - Madrid 2008) was an architect, writer, painter, visual artist, musician/composer, performer and leading cultural force who played a decisive role in shaping Spain's art scene from the 1970s until his premature death.
This exhibition, entitled Javier Utray. An Anamorphic Portrait, curated by Mariano Navarro and Andrés Mengs, aspires to serve as a homage and memorial to this multifaceted artist. It also aims to highlight the significance and uniqueness of Utray's creative personality.
It is important to stress the fact that he produced his deepest work at a pivotal moment in modern Spanish history, when visual artists, musicians, writers and the media played leading roles in their separate ways yet with a shared purpose.
The exhibition is divided into four sections, though these are far from being disparate.
Javier Utray described himself as an architect, and the first section is dedicated to his initial creative undertakings in architecture. His projects stood out more for their originality than for their actual construction; only two of Utray's major commissions were ever completed, one in Manga del Mar Menor and the other in Benidorm.
The second section brings together works by Utray and his cohort produced in the 1970s and early 1980s. It traces Javier Utray's oeuvre from its origins, placing it alongside works by Carlos Alcolea, Carlos Franco, Santiago Serrano, Nacho Criado and Chema Cobo. This section also includes a reconstruction of one of Utray's most important works, Panteón pentamarceliano (1977). Criticised in its day, it was destroyed by Utray himself in a performance at its inauguration; the work appears here along with objects and documents from Utray's version of Rrose Sélavy in a segment devoted to his deep relationship with Marcel Duchamp and his work.
The third section covers Javier Utray's work in the publishing world during the 1980s in which he played a key role in projects such as La Luna de Madrid, Sur Express, El Paseante, and the twilight years of El Europeo. Work materials from the artist's archive are on display, along with videos, texts and images. There is also a portion dedicated to his poetry, as well as his writing and essays on art and artists.
The fourth and final section is dedicated exclusively to Javier Utray's later visual art, which, from the late 1980s until his death in 2008, consistently stemmed from the same conceptual principles.
To complement the exhibition, a book will be published featuring the works on display along with documents found during the curators' research. It will include pieces by Mariano Navarro, María Escribano, María Vela Zanetti and Miguel Cereceda; an anthology of writing and poems by the artist himself; and testimonials by Guillermo Pérez Villalta, Chema Cobo, Fernando Huici, Ignacio Gómez de Liaño, Borja Casani, Mireia Sentís, José Luis Gallero, Jacobo Fitz-James Stuart, Clara Díaz-Aguado, Lola Moriarty, José Tono Martínez, Fernando Castro and Domingo Sánchez Blanco.
Information
Inauguración
25 March 2011 11:00