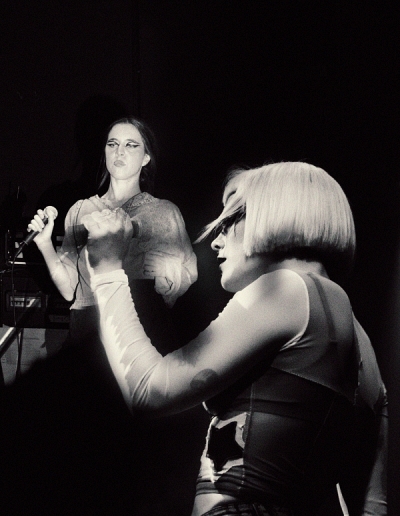 INFANTA
DAfter tracks like 'Me miras' ('You Look at Me') and her dark remix of DJ Marta's anthem 'Yo lo que quiero es irme de fiesta' ('What I Want is to Party'), Ainara Rodríguez is reformulating her solo project with the help of the melodic voice of Frances Ribes (St. Frances). The synthpop and punk-inspired production is by ScummV (member of SÝN).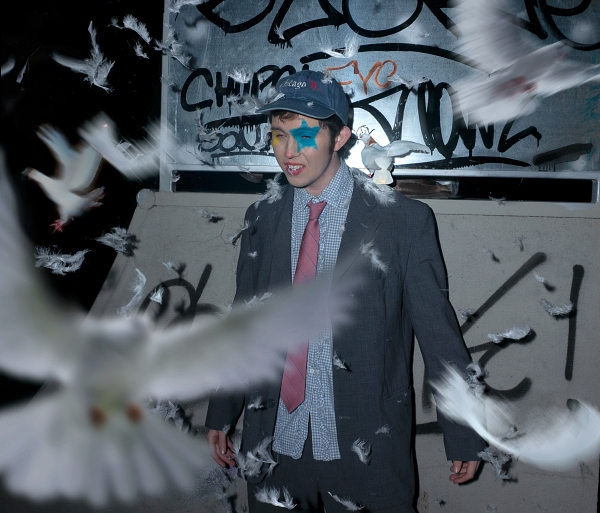 STEPHEN PLEASE
Stephen Please is the solo project of Stephen (Axolotes mexicanos, NO FUCKS). Since 2019, he has been performing techno, pop, lo-fi, and more, combining intimacy and party spirit.
Listen here: Spotify / Instagram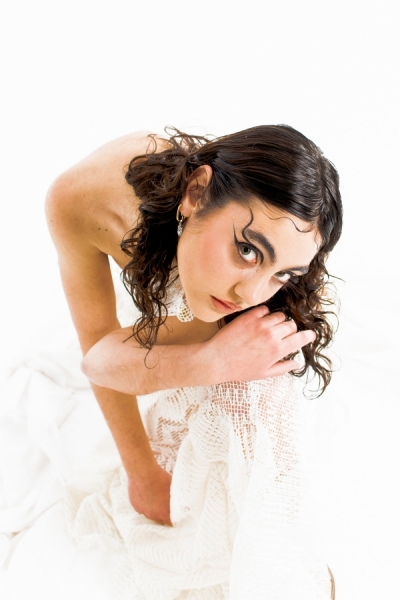 FIRMADO, CARLOTA
Carlota Cabrerizo's project has always been characterised by the creation of simple, direct, catchy and somewhat melancholic songs. Now, from her first single on Mushroom Pillow, 'No es por tristeza' ('It's Not Out of Sadness"), her delicate candour becomes haunting, electric and sexy. Melancholy is already ever-present in her music.
Listen here: Spotify / Twitter  / Instagram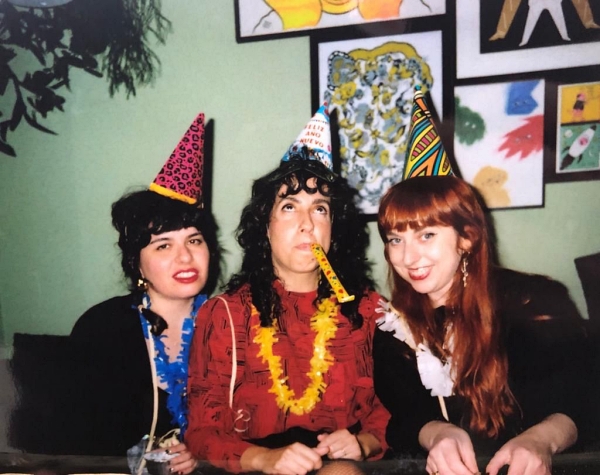 MISS ESPAÑA
Three broken lilies held together by the love-hate relationship between the city and those who live in it, by the pain muted with tryptizol and by the need to survive the tedium of adult life.
Listen here: Spotify / Bandcamp / Instagram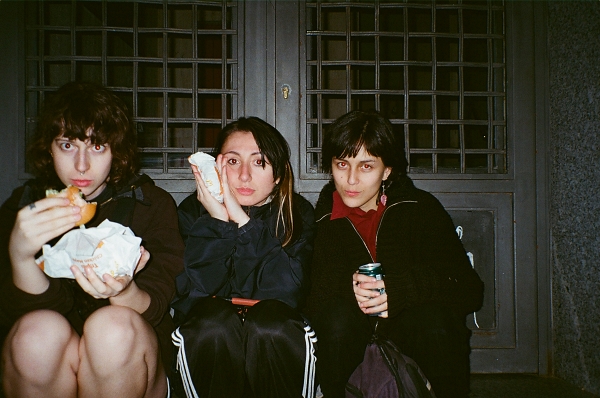 SEGGS TAPE
Sometimes called rave punk, they shower you with knee-slapping, spidery riffs, screams and glisses on a toy piano.
Listen here: Spotify. /  Bandcamp  / Instagram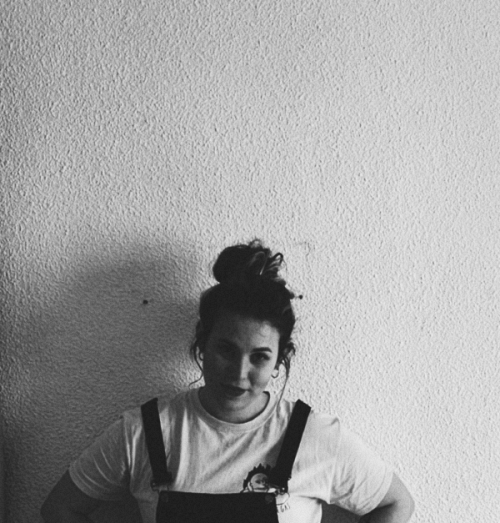 ANIMADORA
WINNER OF THE AUTOPLACER 2022 DEMO CONTEST
Animadora is the project of Andrea Podadera (from Malaga, though based in Madrid) who, after a long period focused on groups and collective projects (Neon October), has launched what she considers to be her first exclusively-owned project. Her inherited taste for layering and distortion is strongly reflected in it. This mixture - often chaotic - results in atmospheres residing somewhere between the naïve and the visceral. It draws from styles such as drone and doom in their subtlest versions, and in turn, from shoegaze and noise in more obvious forms.
Spotify / Bandcamp / Soundcloud / Instagram  / Twitter
DANCEFLOOR WITH RADIO RELATIVA
Radio Relativa is a community-based, independent and experimental online site that serves as a platform to promote different cultural and musical initiatives in the city of Madrid and beyond.
This station encompasses projects that move away from the commercial circuits in order to reflect the
broad, multifaceted cultural fabric that makes up our generation.
Relativa will bring Autoplacer 2023 attendees closer to its sounds through some of its residents and regular collaborators. Come hit the festival dancefloor or listen to us and dance in your living room - just visit radiorelativa.eu!
FEET & GOSTOSO
Feet & Gostoso, aka Madrid Gran Bubahs, are lifelong neighbours from the Las Musas neighbourhood of Madrid. They are also party entertainers and the co-founders of Radio Relativa.
When they're free, you can find them in the club booth or in the forum bars, between cold drinks and beatboxing.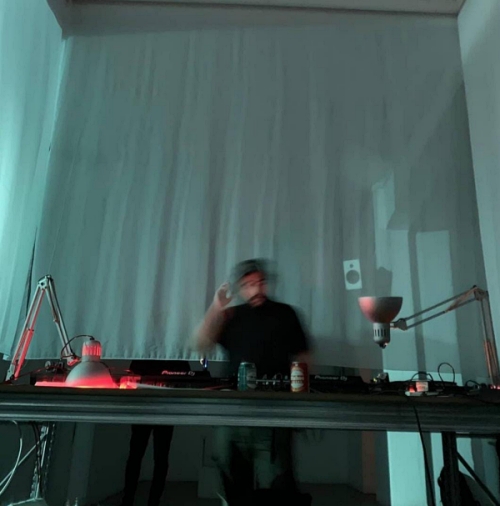 DJ Feet
- Programme on Radio Relativa  / Soundcloud / Instagram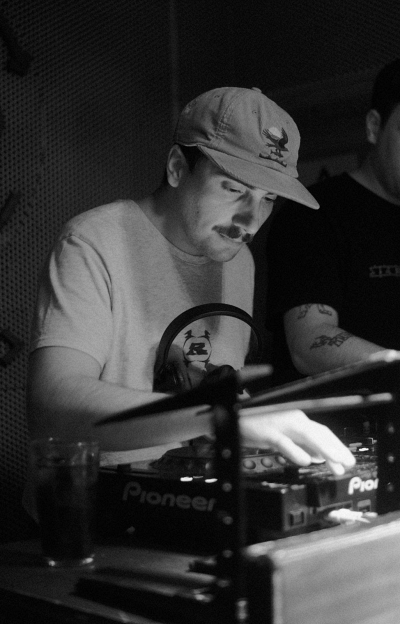 DJ Gostoso
- Programmes on Radio Relativa / https://radiorelativa.eu/resident/bso-me  / Soundcloud 
LOYALTY XIX
Loyalty XIX doesn't define his music within a specific genre, but through different styles, finding his own balance between melodic, nostalgic and club sounds. He has released musical projects with labels such as Total Trax (Madrid), Amen (Vienna), TAR (Los Angeles) and angoisse (Barcelona), as well collaborating with Boiler Room (Hard-Dance Series), Endgame's Precious Metals on NTS, and Daga, the music collective he co-directs with producer, DJ and friend Louis Me. Loyalty released his debut album 'Lifetime' on his new label Dycentra Records, with a new sound and approach that breaks away from his previous projects.
Programas en Radio Relativa / Instagram  / Soundcloud / Dycentra
GIDEO
Born and raised in Madrid, Gideo started making music at the age of 16.
Heavily influenced by rap music from an early age, the producer also experimented with Brazilian funk and Detroit rhythms, which shaped the way he expressed himself musically. Gideo has produced music with Spanish rapper Gloosito and CTDS producer Baby Pantera. He has had a remarkable impact on the recent Spanish rap music scene and worldwide. 
Programmes on Radio Relativa:  / Instagram / Soundcloud 
EMILIA GRIMA
Emilia Grima builds her sets progressively, from the experimental landscapes of deep dubstep, IDM, dub and halftime towards more accelerated, broken beats, telling a story that transcends the different strands of bass music.
Programme on Radio Relativa / Soundcloud / Instagram 
GUEST PROJECTS
LA INTEGRAL
La Integral, whose shop has been located in Madrid's city centre since 2005, will select the latest fanzines and self-published or small publishers' publications for the Autoplacer festival, as well as the latest standouts in Spanish music. 
CUIR MADRIZ
Collective, self-managed fanzine with photographs, illustrations and texts on transmaribibolleras experiences from inside and outside Spain.
TURBULENTAS EDICIONES
Self-publishing project focused on music, art and politics with a gender perspective.
AUTSAIDER CÓMICS    
 'An anomaly in the Spanish publishing world that shows that it is possible to do things differently and, most importantly, better.' That's what they said about us in Visual magazine, and we've used it to tell ourselves how cool our books are.
LA GRANJA EDITORIAL
At La Granja Editorial, we set aside the old commercial publishing standards; rather, we select recent projects by new artists, and use the proceeds to finance and develop new projects, thus creating a chain of contemporary graphic culture. Our editorial mission is simple: to edit and publish any fresh, high-quality graphic material people will enjoy, always with a strong graphic character. This includes Illustrated albums, comic books, artist books, illustrated poetry, graphic design and, of course, fanzines. We can't say no to any of them.
KIT CANÍBAL
Kit Caníbal is an independent publishing house dedicated to the design of artist's books, fanzines, children's stories, design objects and art about contemporary debates that affect our daily lives. Our publications function as tools to make the knowledge produced by these contemporary debates more accessible and tailored to different age groups. We are committed to co-publishing as a strategy to create works that encourage critical thinking. All our projects start from initial research and are then conceived, designed, written and illustrated in-house. 
PRIETO & CUERVO
Prieto Cuervo celebrates the beauty of Mother Nature through design. They are driven by their passion for craftsmanship, painting and drawing.