DOWN TO EARTH: FILM EXPERIENCES TO COME DOWN TO EARTH
DOWN TO EARTH: FILM EXPERIENCES TO COME DOWN TO EARTH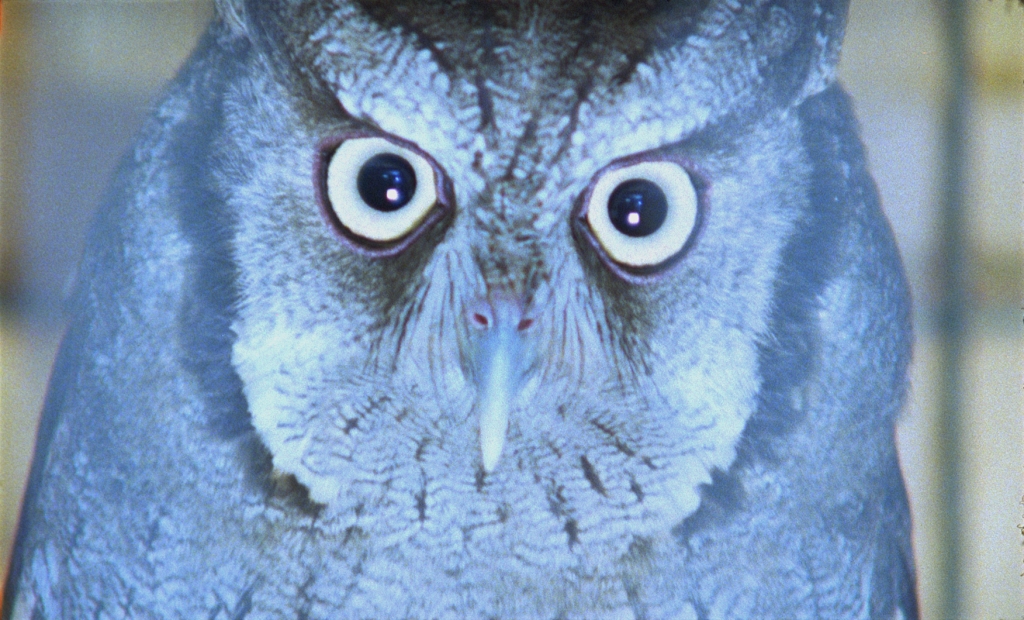 Image: "É Noite na América", 16mm transferred to HD, Ana Vaz, 2021. Courtesy of the artist and Fondazione in Between Art and Film.
This audio-visual programme is based on the hypothesis that the ecological crisis also manifests itself in the image as a crisis of representation. Like the gap in our modern cultural heritage that convinced us of the difference between culture and nature and taught us to look at the latter from a distance, either as an object of study and exploitation or as a landscape-spectacle on which to project human emotions and adventures, the only stories worth telling.  
Today, some arts are rebelling against this history of 'disenchantment' and its impact on visual culture. Wishing to repair the earthly link, they seek other practices of the image that bring with them other ways of being in the world. There is no common pattern to these emerging forms. Some question the word 'nature' and argue that there is a continuum between organisms and technologies, infrastructures and ecosystems. Others study the agency or cognition of non-humans or evoke futures of multi-species habitability. Some call themselves films, others audio-visual installations, others film experiences or even experiences of sensory perception. These practices are formally and aesthetically diverse, but draw on a similar vocation: to create visual vocabularies that break with the naturalistic imaginary of modernity and give the world back its enchantment. These new myth-images accompany us, as Bruno Latour would say, on our necessary journey back down to Earth. 
The cycle is made up of four audiovisual works, each of them framed by an introductory activity where we will expand, through the artistic practice of local agents (Coco Moya, Carlos Monleón and Claudia Rodríguez), the central themes they address in relation to the climate crisis and the problems of its representation also in images. With a programme of talks, workshops and collective exercises, they will work in a space for exchange in which to rethink together the current ecological moment. Each day will conclude with a debate between the invited artists, the public and the curators of the cycle.
Note: In order to attend the full programme of activities, prior registration is required.
The screenings are free admission until full capacity is reached.
Tuesday 10th October
18:30-19:30h ""In the critical zone. Postnatural landscapes, data centres and trans-scalar alchemies" inaugural talk by the Institute for Postnatural Studies.
19:30-20:30h Projection: Armin Linke, "Alpi" (2011, 62min).
20:30-21:00h Open discussion to the public with María Ptqk and Institute for Postnatural Studies.
Wednesday 11th October
18:30-19:30h  "Club de piedras", speculative workshop with Coco Moya.
19:40-20:15h Projection: Cao Minghao and Chen Jianjun, "Observing Point" (2019, 17 min) and "Habitat, Geology and Energy Basis" (2021, 15 min).
20:15-21:00h Open discussion to the public with Coco Moya, María Ptqk and Institute for Postnatural Studies.
Tuesday 17th October
18:30-19:30h "Un canto de nácar", workshop with Carlos Monleón.
19:40-20:25h Projection: Sonia Levy, "For the Love of Corals" (2018, 23 min) and "Creatures of the Lines" (2021, 19 min).
20:25-21:00h Open discussion to the public with Carlos Monleón, María Ptqk and Institute for Postnatural Studies.
Wednesday 18th October
18:30-19:30h "Volver a la naturaleza",  "natural" writing workshop with Claudia Rodríguez-Ponga.
19:40-20:30h Projection: Ana Vaz, "É Noite na América" (2021, 50 min).
20:30-21:00h Open discussion to the public with Claudia Rodríguez Ponga, María Ptqk and Institute for Postnatural Studies.
Audiovisual curator: Maria Ptqk.
Curated and coordinated by: Institute for Postnatural Studies.
Maria Ptqk is a curator, researcher and cultural manager. Born in Bilbao in 1976, she has been working in the cultural sector since 2000. She works as a curator, project manager and consultant. She has worked, among others, with Medialab Prado (Madrid), Azkuna Zentroa - Alhóndiga Bilbao, CCCB in Barcelona, Jeu de Paume Visual Arts Centre (Paris), La Gaité Lyrique (Paris), GenderArtNet (European Cultural Foundation), Donostia-San Sebastián 2016. European Capital of Culture, LABoral Centro de Arte y Creación Industrial (Gijón). She has been a member of the Basque Council for Culture (2009-2012) and of the scientific committee of the VI Encuentro Cultura y Ciudadanía (Ministry of Culture and Sport). She has curated the exhibitions "Soft Power" with Proyecto Amarika Proiektua (Vitoria-Gasteiz, 2009), "A propósito del Chthuluceno y sus especies compañeras" (Espace virtuel du Jeu de Paume, Paris, 2017), "Reset Mar Menor. Laboratorio de imaginarios para un paisaje en crisis" (CCC Valencia, 2020), "Ciencia fricción. Life among companion species" (CCCB Barcelona, 2021). She is currently curator of the Getxophoto 2023 festival, advisor to the art publisher and producer consonni and the Chaire Arts & Sciences (École polytechnique, l'École des Arts Décoratifs - PSL, Fondation Daniel et Nina Carasso) and member of the programming committee of ISEA Paris 2023 (International Symposium on Electronic Art).
The Institute for Postnatural Studies (IPS) is a centre for artistic experimentation from which to explore and problematise postnature as a framework for contemporary creation. Founded in 2020, it is conceived as a platform for critical thinking, a network that brings together artists and researchers concerned with the problems of the global ecological crisis through experimental formats of exchange and open knowledge production. From a multidisciplinary approach, IPS develops long-term research focused on issues such as ecology, coexistence, politics and territories. These lines of research take different forms and formats, including seminars, exhibitions and residencies as spaces for academic and artistic experimentation.
Duration
FORM 18:00 TO 21:00H
Dates
10 AND 11 OCTOBER - 17 AND 18 OCTOBER
MARTES 10 OCTUBRE. MÁS ACÁ. EXPERIENCIAS FÍLMICAS PARA REGRESAR A LA TIERRA.
MIÉRCOLES 11 OCTUBRE. MÁS ACÁ. EXPERIENCIAS FÍLMICAS PARA REGRESAR A LA TIERRA.
MARTES 17 OCTUBRE. MÁS ACÁ. EXPERIENCIAS FÍLMICAS
MIÉRCOLES 18 OCTUBRE. MÁS ACÁ. EXPERIENCIAS FÍLMICAS PARA REGRESAR A LA TIERRA
More information and contact