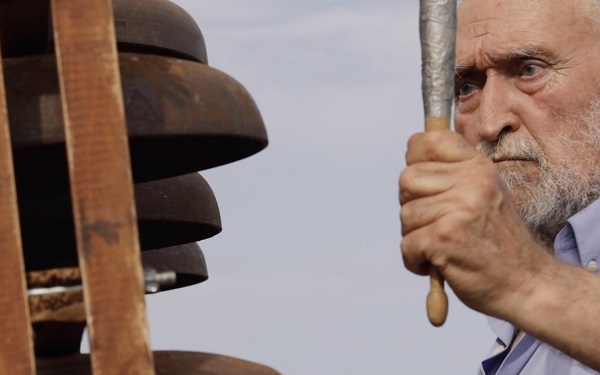 LLORENÇ BARBER. ACTUM REENACTMENT
Shortly after the Pamplona Encounters, an international avant-garde cultural event held in 1972, the ACTUM group was formed in Valencia with the aim of creating a space for musical experimentation. Between 1973 and 1983, ACTUM performed their own and those of others that expressed the different paradigms that pervaded the most stimulating practices of 1970s art movements: minimalism, improvisation, Cageism, randomness, intermedia, visual music and electro-acoustic music, among others. Their concerts appealed to the creativity of the audience, and members of the audience were invited to join the group on stage regardless of their level of knowledge or instrumental techniques. As though recreating one of those events, Llorenç Barber invites us to discover exercises, devices and scores that still retain their potential to rethink the expectations and social dynamics generated around sound art.
Llorenç Barber, a musician, composer, theorist, musicologist and sound artist, was born in Ayelo de Malferit, in the province of Valencia in 1948. He was one of the first to introduce Spain to musical minimalism, and is the creator of "plurifocal music" ("city concerts", "naval battles", "concerts of the senses", "itinerant concerts"), textual music, improvisation, experimental instruments and many others. He has also carried out important work in creating collectives and holding gatherings on avant-garde art and contemporary music. The most important of these are ACTUM, Flatus Vocis Trio (with Bartomeu Ferrando and Fátima Miranda), the Taller de Música Mundana and ENSEMS, among others.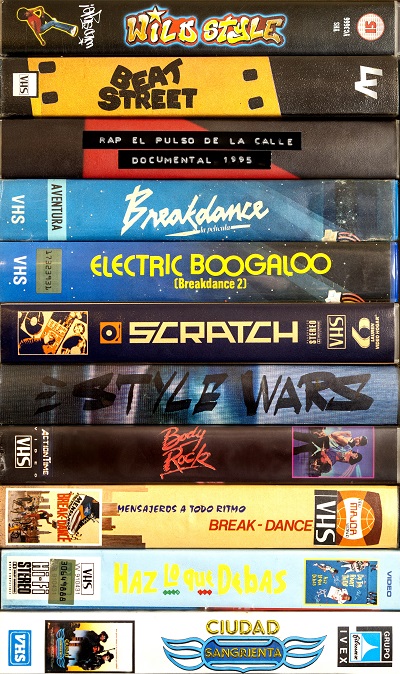 JAVI ÁLVAREZ. SECUENCIA, CAUSÉ CINE, SU CINE CAE 2
A performance using VHS, synthesizers and echoes of magnetic tape.
- "Party people
Can y'all get funky?"
Afrika Bambaataa & Soul Sonic Force in Planet Rock
- "The only and the original Magnetic King, and that's the one that's still sitting here doing his thing. ... Don't shout, don't run, don't hide, don't flee. This is me coming to you live on the television waves...or whatever."
Kase2 in Style Wars
- "A dead freeze like this... That ain't one of the old, 'cause l was the first one to do it." 
Crazy Legs in Style Wars
- "You just keep mixing that forward and back, backward and forward, and the crowd just go crazy. You make that little one second or five seconds become one minute, or half an hour if you want, you know, that certain beat that makes you go wild."
Grandmaster Flash in Looking for the Perfect Beat
"Maybe it was my scratching that caused these light beams to come and land; maybe they're visiting and I am actually communicating with intergalactic beings."
Mix Master Mike in Scratch
- "The Bronx Rockers are here, man! ... Bring on the battle, man!"
Lee in Beat Street
"Javi Álvarez (Fluzo, Néboa, La Máquina de Luz, La Follable, Dúo Cobra, Dj de la muerte,...), megatronic dandy, a specialist in conceptual art and word games. He dismantles any prejudice with eclectic performances that combine psychobilly, vintage electronica, punk ravings and musical hors d'oeuvres for suitably dressed and armed people. If you can imagine Lalo Schifrin's orchestra playing Casiotones at the The Restaurant at the End of the Universe, you might have a better idea..." Sebastià Jovani.
TABLE - Caja Negra
Founded in Argentina, Caja Negra is an independent publisher. Its catalogue offers a cross-cutting journey through the fields of essay, literature, film, visual arts and music, and promotes the coexistence of heterogeneous materials and deepening the hidden connections between them.
Caja Negra is a thinking entity, a many-tentacled organism whose mission it is to map the history of radical episodes of aesthetic, political and life experiences. It gives life to books made from those experiences, and from those books come a proliferation of associations, cultural stimuli, discussions and critical resources aimed at deprogramming the machinery of the present and multiplying uncertain futures.