NAILS AND TACKS
OPEN WORKSHOP FOR YOUNG PEOPLE AGED 13-21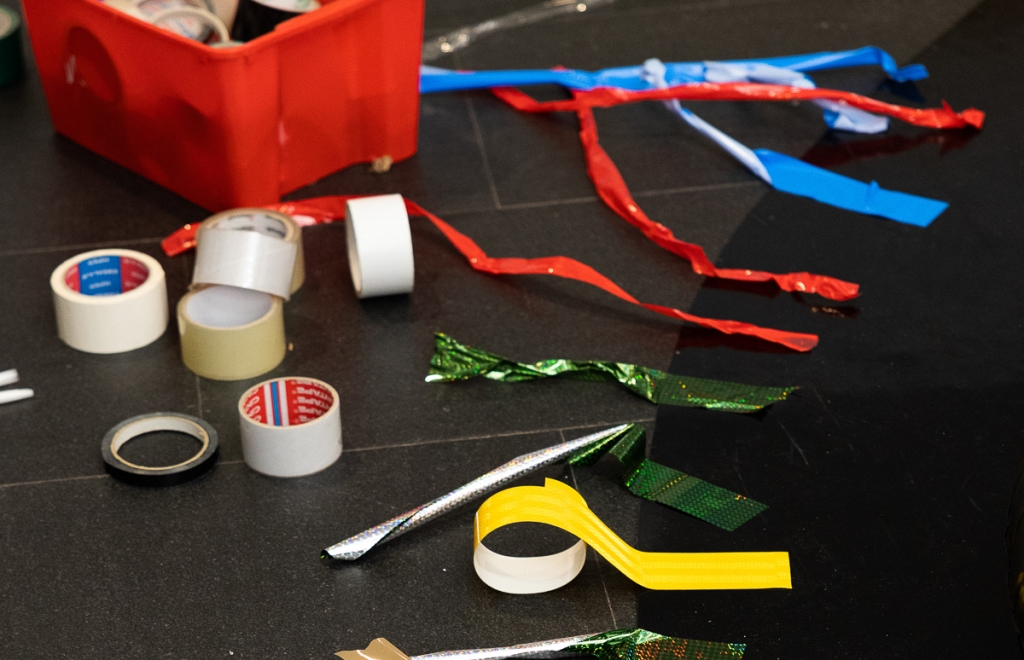 Photography: Patri Nieto.
'Maybe you can show us that TikTok that you saved ages ago that you thought was so funny/curious/interesting. Maybe we'll want to stroll, rest, re-do.
I think we'll be a chaotic but creative group. Or maybe we'll get bored, but that's not bad either, right? We'll visit friends, artists... people who'll tell us their latest secret and, together, we'll do something with it.'
Nails and Tacks is an activity aimed at young people aged 13 to 21, where they can discover new creating methods related to contemporary creation. It's an open, collective space in which to investigate artistic strategies based on the principles of do-it-yourself and self-publishing.
On Fridays and weekends, we will hold workshops and meetings with artists, exploring our personal universes and seeking new ways to observe everyday life from an artistic perspective. You can sign up for a one-off session or for our ongoing sessions,  all of which will be different. Over the next few months, we would love to build a space in which to create, think and imagine together.
Quiosco Clandestino are Angie de la Lama and Leo D'Elio. As a collective, it was born in 2020 in the post-pandemic context from a reflection on the cultural circuits in which both organisers were part of. It was born as an organisation that supports artists or people interested in artistic creation, as well as creating their own projects related to self-publishing.
Angie de la Lama is an artist and designer from Seville based in Madrid. Her work moves between comics, illustration and experimental cinema. She also works as a cultural manager and, within this field, has created Skisomic fest, the first fanzine festival in Seville, and has set up the association Quiosco clandestino de promoción cultural. Angie combines her work as an artist and manager with the development of educational projects for different public and private institutions.
Leo D'Elio is an artist and cultural manager from Madrid. His practice revolves around the personal, the everyday, the public space and practices related to self-publishing such as fanzines, comics and sound experimentation. He is a staunch defender of amateurism and doing it 'badly'. He developed in his youth in the youth group of the 'sub21' museum following 'Duchamp & Sons' at the Whitechapel Gallery in London until he created with Angie in 2020 Quiosco Clandestino and Yina + Eol.
Target audience
Young people from 13 to 21
Duration
EVERY OTHER FRIDAY 17:30 - 19:00
NAILS AND TACKS
Event Date
-
-
-
-
-
-
-
-
-
-
-
-
-
-
-
More information and contact